Product Description
Inca Trail to Machu Picchu
THE BEST OF Machu Picchu
Fue realmente un placer ser el destinatario de su visita y sus servicios. ¡Gracias de nuevo!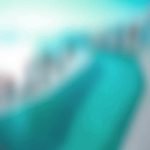 JANE GOLEMAN
I love discover the world !
Inca Trail to Machu Picchu 4 days
Tourists from around the world come to Peru, not only to see Machu Picchu but to walk the Inca Trail, perhaps the most famous trek in South America, tourists are attracted not only by the challenge walk, but also by the beauty of its landscapes, stunning along the way and the mystery that lies at the end of the route ruins.
There are 3 roads leading to Machu Picchu Inca Trail. The first, more difficult and take more than 7-8 days. This road is very difficult and altitude can exceed 4,500 meters.
The second option is the most popular, 4 days and 3 nights, and distance is 42 kilometers.
Finally, the last option and also the shortest, lasting 2 days and 1 night. This is a simple and easy route.