Product Description
Travel Cusco Traditional
4D / 3N
Fue realmente un placer ser el destinatario de su visita y sus servicios. ¡Gracias de nuevo!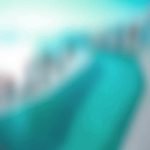 JANE GOLEMAN
I love discover the world !
Travel Cusco Traditional 4 days
For short time or simply do not want to enjoy the trek to Machu Picchu.
We offer an unforgettable journey "Traditional Cusco City Tour, excursion to the Sacred Valley of the Incas and an excursion to the Inca city of Machu Picchu by train" Get a tour of the site of Machu Picchu, visiting the most important temples and learn about cultural and archaeological design, followed by free time to explore your favorite parts again in the city of Machu Picchu, visit the Puente del Inca, to challenge yourself with its mysteries or find a quiet corner to sit and meditate on the Inca city of Machu picchu magic.
In the afternoon take the train back to Ollantaytambo / Poroy and from there you will be transferred back to Cusco for your last night.
Duration: 4 days / 3 nights
Tour Cusco – Return to Lima
At an appropriate pick up from hotel and transfer to Velasco Astete airport to catch our flight back to Lima.
TRAVEL CUSCO TRADITIONAL 4 days / 3 nights
$ 550.00 USD PER PERSON (TOURIST CLASS TRAIN) "BASE DOUBLE"
Options Hotels in Cusco – Machu Picchu – Peru:
You can choose one of the following alternatives Hotel:
Hotel San Agustin International.
Hotel El Dorado San Agustin.
Hotel Terrazas del Inca with Cusco Peru Travel.
Inka Town Hotel in Cusco Peru Travel.
Hatun Hotel Samay in Cusco Peru Travel.
Hotel Green Nature Machu Picchu Travel Cusco Peru.
Hotel President in Cusco Peru Travel