Product Description
Colca Canyon – Arequipa Tours
2D / 1N
Colca Canyon – Arequipa Tours 2D / 1N
ITINERARY OF TRAVEL CUSCO PERU AMAZON
Reach the city of Arequipa taking the northern route (road Arequipa-Puno) 5,825 masl appreciating the Misti, Chachani, Pichu Pichu, continuing the tour will pass by the district of Yura geological formations where there are volcanoes, observing the changes of ecological floors, on route we stop at the National Reserve of Salinas and Aguada Blanca where we will appreciate vicuñas (Pampa Cañahuas), we Patahuasi, place where you can take a mate (optional) Coca or Chachacoma which helps in fatigue or discomfort by altitude.
Continuing the journey we passed Tocjrapampa where we see birds, llamas, alpacas, we finally reached the highest point Mirador de los Volcanes with 4,910 meters, then the descent to the village of Chivay at 3,651 meters above sea level and later installation in the hotel starts. Afternoon visit to the hot springs of La Calera, where we will stay for a period of two hours approx.
These baths are medicinal thermal waters. Transfer to Dinner and Show Folkloric dances can appreciate the Colca Valley accompanied by live music and the ultimate destination to the Cruz del Condor, visiting the towns of Yanque and Maca and colonial churches, then made a stop at the viewpoint Peña Blanca (Choquetico) from where we appreciate the models of pre-Inca stone cliff tombs, continuing the trip to Cruz del Condor, place of which the depth of the Colca Canyon is appreciated, and you can also see the flight of the sacred bird of the Andes: the condor. In return we stop at the viewpoint of Antahuilque to observe the pre-Inca agricultural terraces, return to Chivay.
VIEW THE PHOTOS OF Colca Canyon – Arequipa Tours
Ctus at sollicitudin elementum. Sed dolor turpis, condimentum sit amet maximus sit amet, lorem commodo lectus at sollicitudin elementum.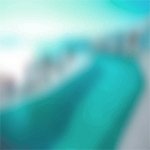 JANE GOLEMAN
I love discover the world !