Product Description
Lake Titicaca Uros Amantani Taquile
2D / 1N
Fue realmente un placer ser el destinatario de su visita y sus servicios. ¡Gracias de nuevo!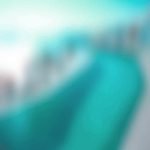 JANE GOLEMAN
I love discover the world !
ITINERARY OF TRAVEL TO PERU PUNO TITIKAKA LAKE
The history of Lake Titicaca in Puno. Its waters and its 36 islands, endless puzzles hide, stories and legends linked strongly with the shamanic mysticism and magic worldview. One, the best known and most tourists, dates back to its origins and stresses the importance of the god Viracocha in the ancestral peoples inhabiting the Isla del Sol, the rising land of the Inca civilization. At present, daily life and customs of the Aymara, Quechua and Uru are the result of a thorough blending of Christian faith imposed by the Spanish colonists and the ancient Inca beliefs.
The Uros Islands: On the shores of Lake Titicaca, away from large communities of Isla del Sol, sits one of the oldest towns in America. The aurochs or puquinas, despite the interbreeding with Quechua and Aymara, persist in their habits to develop the same tasks as their ancestors. Contemplating the island where they live is to capture a moment frozen in time.
Even built thatched reed boats (the sacred plant that grows in the swamps of Titicaca), raising their homes on floating islands (all made from reeds), and live by hunting and fishing. Uros community has a fundamental historical value because it could be the answer to millions of questions, including the basement and the beginning of the Tiwanaku civilization. Like, to the Egyptian pyramids, many causes of its construction are questioned, archaeologists studying the Incas wonder how it was possible to move and transport heavy andesite cobbles on which the temples are grounded in Tiahuanaco.
It seems that through the waters of Lake Titicaca, aboard massive ships of reeds, was made to transfer the materials needed to construct such buildings. The race of puquinas is headed for extinction, and progressively loses its lineage and its population is declining in numbers year after year, considerably.