Product Description
The Sandoval Lake Macaw Clay Lick
4 days / 3 Nights
The Sandoval Lake Macaw Clay Lick + 4 days
The colpeo consists of eating clay lick and after 25-30 minutes removing Iran to return the next day. Were also observed macaws groups at other times but not as safe and usually the groups are smaller. The precise reason for this spectacular behavior, and one of the most fascinating shows in nature, is still under discussion and is subject to investigations. Several theories suggest that this clay contains vital salts and minerals that are used in the diet of birds. It is believed that small clay particles are used to detoxify fruit diet of the birds.
 [AddToCart]
THE AMAZON JUNGLE PRESENTS
Walk in the rainforest.
Lick chuncho, more than 6 species of macaws.
Watching animals in the wild.
Monkey Island
lake sandoval
Canopy Walk-Way to 30 meters high
Important are recommended
repellent,
lantern,
binoculars,
personal items,
sunscreen,
hiking shoes,
shirts and long pants.
VIEW THE PHOTOS OF The Sandoval Lake Macaw Clay Lick
Ctus at sollicitudin elementum. Sed dolor turpis, condimentum sit amet maximus sit amet, lorem commodo lectus at sollicitudin elementum.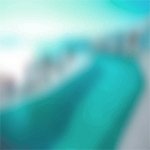 JANE GOLEMAN
I love discover the world !