4 Facts about Seven Colors of the mountain
Providing a sensational Sunday view, Montanha 7-Color, located on the road to Ausangate, in the Andes of Peru, has many unique aspects, not found anywhere else.
In addition to 7 colors, correlated with the composition of the world, or charm and mysticism related to the mountains, there are two main factors.
Curiosities about the mountain of 7 colors
1-Vinicunca is not the 10 high mountains of Peru
Although it has sensational features and is important in tourism in the region, Vinicunca is not the highest mountain in Peru, and it is said to be lower.
At an altitude of 5,200 meters above sea level, Cerro de Siete Colores stands out for its natural beauty.
See the list of the 10 best high mountains in Peru:
Huascarán, with 6,768 meters of altitude.

Yerupajá, with 6,634 meters of altitude.

Coropuna, with 6,425 meters of altitude.

Huandoy, with 6,395 meters of altitude.

Ausangate, with 6,380 meters of altitude.

Huantsan, with 6,369 meters of altitude.

Chopicalqui, with 6,345 meters of altitude.

Siula Grande, with 6,344 meters of altitude.

Solimana, with 6,320 meters of altitude.

Ampato, with 6,310 meters of altitude.
2-Rainbow Mountain Mysticism: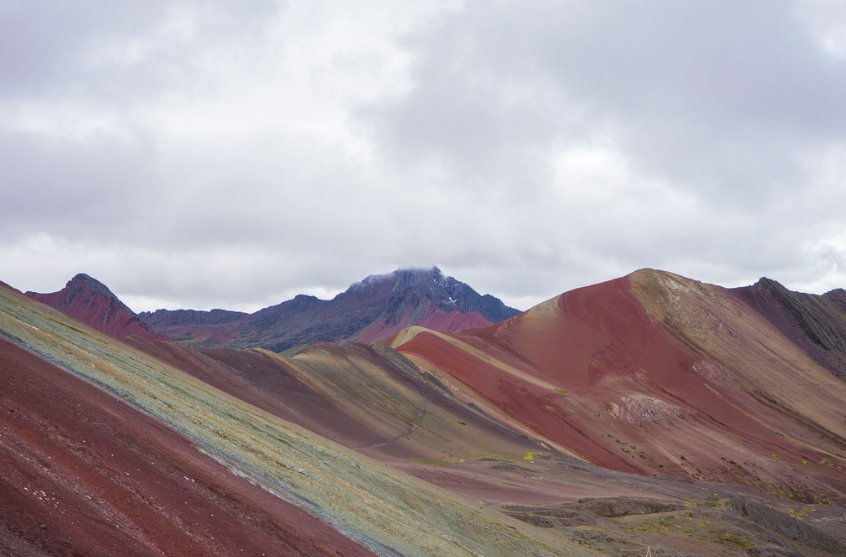 According to the Inca traditions, it is in this region where the energy that fertilizes mother earth Pachamama.
The source of water that travels distances and fairs in Atlantic waters, then returns to Lake Wilkamayu.
All this fertility of land and energy, is transmitted through the colors of the mountains, the living landscape and the local traditions.
According to tourists, or stroller 7 Color Mountain is indescribable!
3-The legend of Sankantay and Ausangate:

As Quechua legends, in the mountains, date back to the period of civilization, they were devastating in Cusco.
It was when two brothers had to go out, look for supplies to save their people.
Salkantay, one of the brothers, went north, where he found the jungle and a forbidden love.
The other brother, Ausangate, went south along the path where he can find vinicunca, and found fertile land, with plenty of food for his people.
How to distinguish the largest mountains in Peru.
4-Where does Rainbow Mountain come from?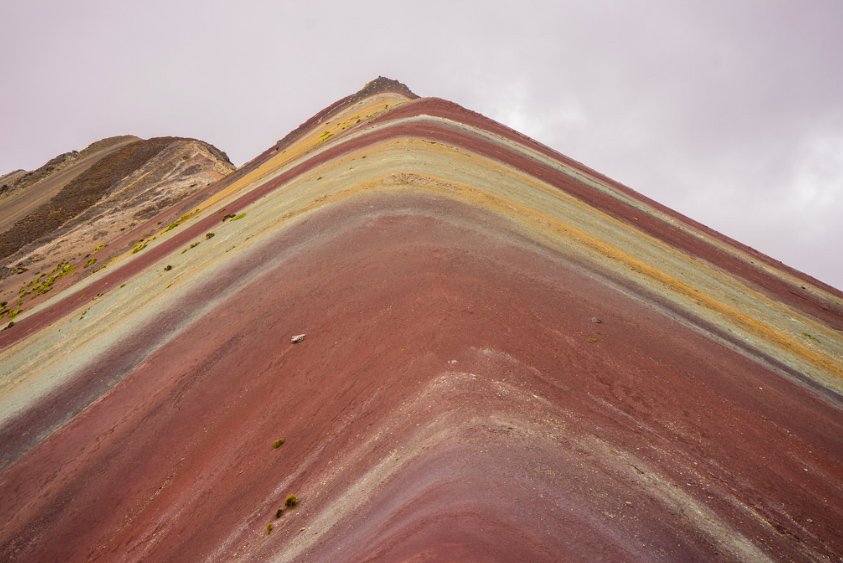 The 7 Colors of the Mountain dedicate themselves to composition for just over two years.
Different atmospheric conditions, over a period of two years, favor something tonalized and effected, which differs in coloration, causing this violent effect.
According to geologists, the mountains of this region are the result of a continuous adjustment of the terrestrial plates.
You can make a post about the different shades of Rainbow Mountain.
In it, we explain exactly why each shade. Watch: Understand the different nuances of Montanha dos Sete Cores
These were only 4 of the many curiosities that we have in the Andean region.
If you liked it, share it!
See you until next post
Source / inspirational images: Peru Travel / Flickr Elena Rodríguez Flores